Full mouth rehabilitation is a type of dentistry that is considered very advanced at our dental clinic in Hammersmith. A 'full mouth rehabilitation' is also commonly referred to as prosthodontics and refers to a full transformation of the mouth. This area of specialism is not only concerned with the design, and fitting of replacement teeth, but also dentures and dental bridges. Our clinic uses a combination of dental treatments to ensure a natural dental appearance is achieved.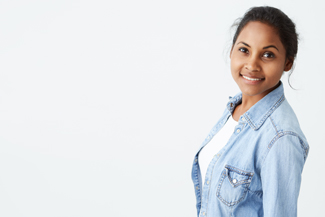 The causes of missing teeth
Patients may lose their teeth for several reasons, one of which may be due to health concerns such as oral diseases and infections. Aside from gum disease, patients may fall or get involved in a car or bike accident, which can lead to a chipping or knocking out of the teeth. The reasons may vary, but the result is the same, missing teeth can not only cause a loss in self-confidence, but can also cause discomfort and even speech impairment.
Is your full mouth rehabilitation in Hammersmith suitable for denture replacement?
Yes! Many of our patients may not be aware that our prosthodontics are also suitable for patients who are missing all of their teeth. Our 'flexi dentures' offer our patients a modern alternative to traditional dentures, and are custom made for each patient.
Are flexi dentures right for me?
If you are looking for a more comfortable and natural looking alternative to traditional dentures, then flexi dentures may be right for you.
Patients who may be eligible for a full mouth rehabilitation in Hammersmith
Patients who are suffering from decayed, fragmented or generally damaged teeth may be eligible for a dental restoration.
Aside from damaged teeth, patients who are suffering from missing teeth within the mouth may also be eligible.
In addition to replacing teeth, a dental rehabilitation may also involve inlays and onlays, white fillings, as well as root planing and bone grafts. Our dental clinic in Hammersmith consists of polyclinic specialists, meaning all of our dental reconstructions are completed under one roof, ensuring ultimate convenience for our new, and pre-registered patients.
How much does a full mouth rehabilitation in Hammersmith cost?
At our dental clinic in Hammersmith we aim to promote financial honesty, meaning our patients are always aware of the full cost breakdown of their chosen dental treatment, before it starts. If you are considering receiving a full mouth rehabilitation in Hammersmith you may be worried about the financial aspect of our private dental care. Our dental clinic understands that our patients may be unable to pay for their treatment in total at the beginning, which is why we promote monthly finance plans.
What is 0% finance?
Our finance plans ensure our patients can pay for their chosen dental treatment over the course of a twelve month period, this allows all of our patients to achieve their restored smile, whatever their financial position.
Why choose our dental clinic?
Our dental finance plans are unique in the way that they offer 0% finance, meaning our patients are only paying for their dental treatment. Our clinic embraces patients of all financial positions, and believe it is unfair to charge extra for monthly instalments.