Everyone goes through difficult times. Different health issues that arise on a constant or daily basis can cause immense discomfort and disorientation in terms of wellness and wellbeing. Bad habits that become unbreakable and cause discomfort, pain and distress can lead to long time problems.This can seriously affect an individual's lifestyle. Oral hygiene plays a key role in ensuring the overall well being of a person. It is an important aspect that is worth looking into if you wish to remain a healthy individual in the long run. Aches and pains have a negative impact on how someone goes about their everyday life. It can be crippling to have to deal with traumatic pain, as it makes one feel less capable than one actually is. Toothache can turn into a serious issue when it becomes difficult to bear. The constant discomfort that arises due to toothache will undoubtedly make a person less productive than they actually are. Prosthodontics in Hammersmith can help you acquire better dental health and a comfortable and healthy life..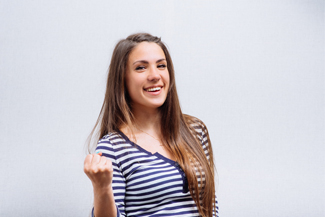 What are some incidents that can cause chronic toothache?
There are many reasons that can result in chronic and prolonged toothache. These might arise due to jaw injuries, old age, and the failure to maintain proper oral hygiene in the long run. These can lead to broken teeth, bleeding gums, toothache, cavities and severe dental problems. Accidents that occur that are unforeseen can break or damage teeth. Then there is old age, when people who've been ignoring their oral hygiene for a while begin to lose their teeth due the failure to take care of their oral hygiene throughout a prolonged period of time.
What are some dental procedures that will help with tooth damage and toothache?
In extreme cases, a tooth or set of teeth might need to be restored or replaced. As your smile is a part of your identity, the loss of a tooth,holes in your teeth, or the discoloration can not only cause physical pain but it can cause psychological trauma as well. This can be minimised or controlled through dental procedures. Prosthodontics in Hammersmith is where severely damaged teeth are restored and replaced. Prosthodontists have additional training and knowledge in dentistry that makes them capable of dealing with complicated issues related to oral hygiene.
How can this procedure help?
Prosthodontics in Hammersmith is a highly sophisticated and intricate procedure that will help minimise and alleviate physical pain and discomfort. This will make a patient feel at ease and restore their oral health to the best possible healthy state. The ease and relief someone feels in terms of dental discomfort will help them to proceed smoothly with their everyday life. The new look offered by this treatment is priceless as it helps put things back in proper shape and give the patient confidence and a sense of wellbeing in terms of dental health and appearance. Everyone deserves a chance to have good dental health. This treatment offers this chance to everyone who wishes to take it. It is a chance worth taking for anyone who is interested in acquiring better dental health and a better smile. Every little bit counts when it comes to investing towards better dental health and hygiene.