Sculpting your smile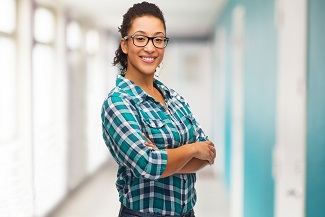 Prosthodontics is one of the thirteen recognised disciplines of dentistry, and is one which focuses primarily on restoring natural teeth or replacing them with prosthetic life-like alternatives. It is a specialist form of restorative dentistry which is one of the most complex and uniquely patient-tailored services we provide here at Kings Dental. Those who seek out prosthodontics in Hammersmith often do so as they lack any natural teeth and require full mouth rehabilitation. This is one of the most technically challenging procedures we provide, but also one of the most rewarding, as we restore the power to chew, speak and smile to those who have sometimes gone without these functions naturally for some time – which is a truly rewarding experience.
Moulded to your needs
As you can imagine, given the nature of the discipline, those who seek out prosthodontics in Hammersmith often receive an entirely unique and tailored service. Those seeking out a full mouth rehabilitation may require all number of treatments such as crowns, bridges, dental implants or dentures. Each restoration is entirely unique and specific to the needs of the individual patient, as no two sets of teeth are the same, no two sets of prosthodontics in Hammersmith are identical. As we are a polyclinic here at Kings Dental, it is possible for our patients to be treated by a number of different experts across all fields of dentistry, without having to move outside the one practice.
Building your dreams
A full mouth rehabilitation to replace missing teeth and restore natural ones may include treatments such as veneers, inlays, white (composite) fillings, dental implants, onlays and bridges. It may also involve treatments around the shape of a patient's gums, such as gum contouring or soft-tissue or bone grafting. As you may imagine, full mouth rehabilitation treatments are never a swift process and can often take months, if not years, for every procedure to be completed. However, the effects of a full mouth rehabilitation are often massively positive in restoring both a patient's ability to speak and chew normally, as well as their self-esteem and confidence.
Filling in the gaps
Dental implants are generally a procedure which is opted for in cases of full mouth rehabilitation. These are a permanent solution to missing teeth which replaces them in a way which looks and feels similar to natural teeth. Implants are very sturdy as they are fused to the patient's jawbone, whereas similar treatments such as crowns or bridges are not. The process of receiving dental implants from us would initially consist of a hole being made within your jaw in the space where the missing tooth ought to be. Then a titanium-alloy socket would be inserted and given time to heal. Titanium-alloy is used for its unique ability to fuse itself within bone tissue, which is precisely what happens over the brief healing period that follows. Once the socket has become firmly embedded within the patient's jawbone, a replica tooth is then fixed into the socket and the gap is bridged. Implants generally give patients a longer-lasting and more natural feeling smile which will endure for years.