Here at Kings Dental Clinic, we are passionate about our patient care and are on hand to assist with taking ownership of your oral health Hammersmith.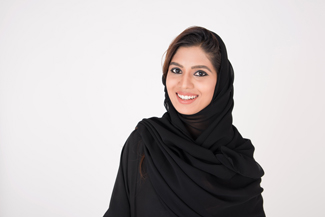 We have a highly qualified dental staff team consisting of dentists, therapists, hygienists, and nurses to take care of all your oral health Hammersmith needs. If you're new to the area and are looking to find a dentist we welcome first time patients to our practice.
Patients can enjoy a host of treatment plans from general dental care and cosmetic injectables for aesthetically pleasing results, to sparkling veneers and orthodontics.
We believe dental hygiene is vital to having good levels of oral health
Here at Kings Dental Clinic, we offer patients preventive dentistry as well as dental hygiene treatments so you can enjoy optimal oral health Hammersmith.
Our dental hygiene treatment is delivered by a skilled hygienist and this treatment is great at helping to remove stubborn plaque from your teeth that may build up over time. Scaling and polishing are then performed on your teeth with a professional cleaning paste. Our dental hygienist is also able to provide you with insight on some of the best brushing techniques you can apply at home to best look after your teeth.
Did you know that by having your teeth professionally cleaned it will help to remove plaque build-up and lower your risk of encountering gum disease or infection?
We recommend that patients visit our practice for regular check-ups and routine cleaning in order to ensure their teeth and gums are healthy with no signs of infection.
Preventive dentistry helps to alleviate gum disease in patients
One of the best ways to lower your risk of gum disease is through having your teeth professionally cleaned and another highly efficient way is through practising preventive dentistry.
Did you know that when gingivitis is left untreated it could develop further and become an infection commonly referred to as periodontitis? This results in the entire area surrounding the tooth becoming affected and may even lead to tooth loss should it not be treated in time.
As with most dentists, we believe that prevention is better than cure and can assist with diagnosing signs of infection or disease at an early stage. This helps to minimise any symptoms and to treat the infection without allowing it to develop into something more severe.
We encourage patients to visit our dental practice for general check-ups
We highly recommend that adult patients have a general check-up arranged at our practice at least twice a year with our dentist, to ensure they have good oral health and that their teeth and gums are all in good condition. For children we recommend arranging a visit at least once a year to ensure their teeth are forming correctly and that they have healthy gums with no signs of infections.
If you're contemplating improving your smile and would like to find out more about how a dental treatment could benefit you, simply arrange an appointment with our friendly receptionist. We would be happy to assist you on your journey to an improved smile.