If you are a nervous patient you are not alone. It has been found through surveys that 36% of those who do not go regularly to a dentist, state fear as the reason. Therefore, it makes sense to find that many extremely nervous patients can have problems such as gum disease and tooth decay, simply because they have not been having regular check-ups, therefore making the whole issue worse.  It is less scary having a check-up than having 4 fillings done at once!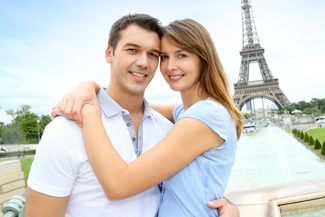 However we know this is not to be taken lightly, dental phobia can leave patients in a total panic and absolutely terrified about visiting their dentist. Our team at Kings Dental Clinic are totally aware of how some patients can be really fearful of having treatments done.  We have very experienced dental practitioners who can talk to their patients and make them feel at ease.
We will help to take your fear away
If you are a very nervous patient, make us aware of this fact and we promise that our caring, experienced team will be more than happy to discuss options with you. Having a good chat and airing your concerns are the first steps on the road to healthy, happy teeth.
More reasons to have regular visits to the dentist
Those with a dental phobia in Hammersmith will not just run the risk of losing teeth through lack of oral care, but could also lose their confidence. Lost or yellowing teeth can all add up to making a person have lower self-esteem than others.  Some people become so embarrassed in social situations that they hide their mouth behind their hand when speaking or smiling and this can really start to affect a person's whole life.  This can result in their professional and personal life suffering to a tremendous degree.
Do I have dental phobia?
Everyone's fears and phobias are different and have different levels, no two are ever the same. However, if just the thought of visiting your dentist really fills you with dread it could be time to take action. Be honest with yourself and if you are finding that you cannot sleep before a dentist visit, get very nervous in the waiting room of your clinic or panic when you have things put into your mouth, then let us know in our initial consultation. This will enable us to look at the best way forward for you when deciding on any treatments.
Let us take the strain
We want you to be as comfortable and happy about visiting us for treatment as possible. Through a combination of in depth discussion about all of your worries and the procedures you need, our team will be with you every step of the way on your road to good oral health care.  You may have cause to be fearful due to bad experiences in the past or even embarrassment, but be safe in the knowledge that nothing will shock us and we are here to help.