Full mouth rehabilitation, which is also known as prosthodontics, is a customised system of multiple dental treatment procedures which result in the complete reconstruction of your mouth. As medicine and technology have evolved and advanced, full mouth rehabilitation has now become a common practice in modern dentistry. Each treatment plan is individually tailored, designed to meet your unique needs, improving the health, function and appearance of your teeth and mouth overall. We are a polyclinic providing full mouth rehabilitation Hammersmith, with dentists specailaised in many different disciplines of dentistry. Therefore you can rest assured that each procedure of your treatment will be selected after carefully assessing its contribution to the final result, with your comfort and approval in mind at all times.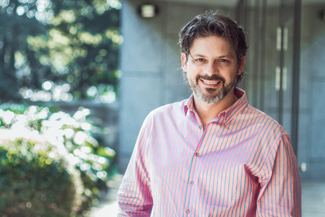 Who needs full mouth rehabilitation?
Throughout the course of life, damage to your teeth may occur as a result of many issues such as gum disease, cavities, accidents, injury, trauma or naturally with old age. These issues can result in tooth decay, cracked or chipped teeth, badly worn teeth, tooth loss and other issues which can result in pain, discomfort, loss of confidence, difficulty with eating and even difficulty with speech. Often the teeth can be in varying degrees of degeneration. Full mouth rehabilitation Hammersmith will be able to provide a tailored treatment plan, which means the course is suitable for anyone with such issues.
Procedures included in full mouth rehabilitation
Upon thorough examination of your mouth and any further diagnostic tests which may be required, full mouth rehabilitation Hammersmith includes a detailed treatment plan composed of different procedures, as some of the teeth may be at varying stages of damage. These different procedures include crowns and veneers, which are used to improve the look and function of the teeth. Veneers are used to cover the front of the teeth whilst crowns are used to cover the entire tooth. Procedures also include fillings, inlays and onlays which are used to repair cavities in the teeth. Dental bridging and dental implants can be carried out to replace missing teeth. The treatment plan may also include procedures such as soft tissue grafting and bone grafting to ensure there is sufficient gum and bone for the treatments to be carried out successfully.
Why have full mouth rehabilitation?
Full mouth rehabilitation is the ideal treatment plan available for you if your teeth are in varying stages of decay or damage. The aim of full mouth rehabilitation is to improve oral hygiene, increase the longevity of functioning natural dentition and ultimately the restoration of a healthy mouth, whilst providing optimal aesthetics of your mouth at the same time. The procedures are carried out to remove any pathologic or unfavourable forces which may be acting in the mouth, increasing the strength and tolerance of the surrounding gum and bone, providing a healthy environment for the teeth to allow all this to happen.
The overall process requires multiple visits to our dentist and we will provide you with a kind, caring and relaxing environment, ensuring your comfort and ease at all times under one roof by our professional, dedicated team.