If your mouth has got into a right mess, it can be daunting when you think about all the various treatments, from goodness knows how many different kinds of dentists, you might need to put it right again. But if you bring your mouth along to Kings Dental Clinic in Hammersmith, we can bring your mouth back to its former glory without ever having to refer you to an outside dentist.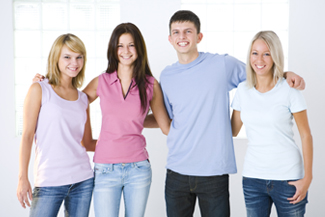 That's because here at Kings Dental Clinic, we have a great team of dentists who are highly skilled and experienced in every area of dentistry. We can put together a treatment plan that brings them all together in the right order so that you can have your lovely smile back in no time.
What's wrong?
Some people have a terrible accident and lose a lot of teeth and need reconstruction. Others grew up without having access to good oral health and dentistry and are now paying the price. Yet more have been saying goodbye to teeth that have done long years of service and are now wearing out. Whatever the cause of your problems, we can put them right.
Consultation
The first thing to do is come along for a consultation and ask about full mouth rehabilitation. We will take an in-depth look at your teeth, gums and soft tissues and discuss what your aims are and how we can help you achieve them. Don't worry about what we will think. We have seen it all before, hundreds of times, and we never judge.
Together we will draw up a costed treatment plan that sets out what treatments you need and in what order.
These treatments might include:
cosmetic braces for teeth that have wandered
inlays and onlays to cover large cavities
crowns to strengthen teeth that still have good roots
veneers to cover damage
white fillings to replace amalgam
root planning, gum and soft tissue grafting for advanced gum disease
dentures, bridges and dental implants to replace lost teeth.
We will be able to give you a schedule so that you know how long it will take to get your smile back.
Come on in and find out more.