Oral health in Hammersmith can be used as an indicator of overall general health. We, as dental professionals, believe the level of your oral health can also be used to determine your well-being and quality of life. The better shape your mouth is in, the better your overall health. A range of diseases and conditions are treated within the field of dentistry, this includes gum disease which in extreme circumstances can develop into periodontal disease. Tooth loss and oral cancer are two other conditions which can be diagnosed and treated at an early stage. Both can seriously impact a person's wellbeing. Any injuries or trauma to the mouth can also be dealt with by us as dental professionals. Many of these issues can be kept at bay with a good level of home oral hygiene. You can aid your own health and hygiene levels within your mouth by following good dental hygiene practices, as well as following any advice from your dentist at Kings Dental Clinic. This article will discuss why your oral health is important, as well as how to maintain a good level of dental wholesomeness, which will allow you to keep your teeth and gums strong and pristine.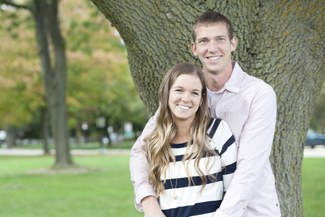 Why is oral health important?
Oral health in Hammersmith is important, to ensure that a patient has good general health, as the mouth is the gateway to the body. We believe that it is important to maintain an excellent level of oral cleanliness and care to make certain that you keep your teeth and gums as healthy as possible. It is crucial to maintain a good hygiene level to avoid problems such as gum disease, which can cause more complications for you and your teeth further down the line. This can help you prevent issues such as abscesses and receding gums. Maintaining a good hygiene and health level within your mouth, as well as keeping up with dental appointments, can allow any health concerns such as oral cancer or cavities to be screened and caught early. Issues that you can be born with, for instance birth defects which include conditions such as a cleft lip and palate, can be monitored to ensure you keep your mouth at its best.
How to maintain good oral health
Oral health in Hammersmith can be attained and maintained by ensuring that you brush your teeth and gums regularly. It is crucial to be stringent about your dental routine, to ensure that you do not develop any of the diseases and issues that have been previously mentioned in this article. You should also consider using mouthwash and floss between your teeth at least once a day. Paying attention to your diet and not consuming too much food which could cause issues with plaque and cavities, (this includes food that is high in sugar), is also imperative. Keeping up with dental appointments here at Kings Dental Clinic can allow you to maintain a mouth that is at its most healthy. Following the advice of your dentist can empower you, and help you make decisions from day to day that work towards greatly strengthened dental health. Your dentist might prescribe specific regimes, as well as treatments that could help you do this. You may also choose to opt for other treatments that could, in the long run, help the health of your mouth, as well as the appearance of your smile. This includes treatments such as orthodontics, where your teeth are moved into a straighter position. They then become easier to clean, which in turn allows you to improve the health and hygiene of your mouth.