At our dental clinic situated within Hammersmith we take great pride in the high standard of dentistry we provide to all of our new and pre-registered patients. Our modern and welcoming dental clinic boasts an impressive team of dental specialists who all share the same passion for the dental care they offer! Many of our patients may overlook the importance of their dental health, despite this however a regular biannual check-up with our dentist at Kings Dental Clinic could be considered as vital to maintaining a high standard of oral health in Hammersmith.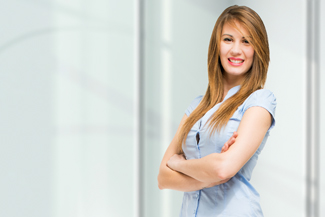 Dental hygiene is viewed in high regard at our clinic in Hammersmith
At our clinic in London we embrace high quality dental care, in addition to the variety of dental treatments we provide. Despite offering an extensive array of preventive, orthodontic, general, and even cosmetic dental care, we place great emphasis on the maintenance of oral health in Hammersmith.
What to expect from a dental hygiene appointment at our clinic
Many of our patients, especially those who are anxious, may feel more comfortable knowing what to expect from a biannual dental hygiene appointment at our clinic. Once our patients have booked an appointment via our online contact details we can begin the treatment process.
What happens next?
During a dental hygiene appointment patients can expect to receive several standardised procedures such as an oral assessment, to name just one common example, in addition to a tailor-made plan to cater for their individual dental needs. Just one example of a standard service during a hygiene appointment is that of a scale and polish (also commonly referred to as a 'cosmetic clean').
What is a scale and polish?
A scale and polish is a common service during a dental hygiene appointment, and is typically completed within the space of minutes! Despite the scale and polish being frequently administered within a biannual check-up, many patients may be unsure of how it produces a healthier, and therefore happier smile. A scale and polish is administered by a dental hygienist who will work to remove a build-up of plaque and tartar on the surface of the teeth, this accumulates due to an excessive amount of oral bacteria within the mouth.
So how does it work?
A scale and polish is essentially a professional service which uses a combination of special brushes and dental pastes to remove calculus from the surface of the teeth, however there is more to dental hygiene than a simple cosmetic clean!
Taking care of your oral health in the comfort of your own home
Unfortunately visiting the dentist twice annually may not be enough to maintain an adequate standard of oral health, several steps may therefore have to be taken in order to keep your mouth looking and feeling clean and healthy! One of our fantastic and experienced dental hygienists may offer you advice on how to best take care of your smile at home, this is often unique to your individual dental case and works to ensure you achieve the best possible dental results all the time.