Have you ever done up one room in the house only to find that now it's had a fresh coat of paint and a new carpet that other rooms are looking rather tired and worn in comparison? It can be a bit like that with teeth: you invest in getting that fabulous new smile: whitening, veneers, maybe even cosmetic braces and, all of a sudden, the face that frames them is looking a bit on the tired side.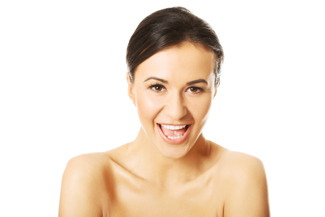 It can be a bit disheartening, getting older, but there are ways to freshen up your face with facial aesthetics treatments that are not permanent and don't involve surgery. Here at Kings Dental Clinic in Hammersmith, we provide a range of facial aesthetics treatments.
As well as Botox, which relaxes wrinkles formed by habitually contracting certain muscles, and dermal fillers, which plump wrinkles, hollows and flattened top lips, we also offer:
Thread lifts
Thread lifts use a synthetic fibre that dissolves under the skin called polydioxanone (PDO) to lift the face. We insert several PDO fibres into the dermatological layer of the skin to stimulate the production of collagen and help improve the look of sagging skin, wrinkles, jowls, forehead wrinkles and to improve the definition of the jawline. Treatment takes about half an hour and is administered under a local anaesthetic. Treatments last about 10 months, but can last longer if you have 2 further treatments done.
Platelet rich plasma therapy
Also known as the Vampire face lift, for this we take some of your blood and mix it with a dermal filler before injecting it back into your skin to bring your collagen and elastin back to life, while also removing damaged cells from your skin. You may be a bit bruised for a few days after treatment, but after 3-4 weeks, you will begin to see a reduction in wrinkles, an improvement in skin tone and texture and better skin hydration. The improvements should continue for up to 3-6 months and the treatment lasts about a year.
We also offer mesotherapy. Why not come in for a consultation and find out which treatments, or combination of treatments, would work best for you?