When you think of the harm that smoking tobacco causes, you probably worry most about lung cancer. Maybe you think that as long as you come along for bi-annual check-ups and a good clean-up from the hygienist that, as far as your oral health is concerned, you don't need to worry too much.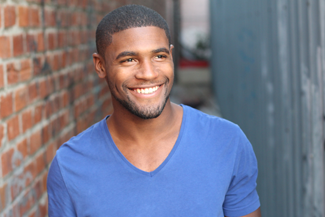 As dentists, the team at Kings Dental Clinic in Hammersmith gets to see close up what smoking tobacco does to the inside of your mouth, and it's bad, very bad. The problem with tobacco smoke is that it affects your blood vessels, constricting them, and this cuts down on vital supplies of oxygen to your gums.
Gum disease
When your gums are not getting enough oxygen to keep them healthy, they are far more susceptible to gum disease, which is caused by the acids from plaque attacking first your gums and then bone underneath and your tooth roots.
Smoking makes your oxygen-deprived gums recede more quickly, exposing the tooth roots. Tooth roots are not covered in protective enamel like the crowns of your teeth are. The acids from plaque can damage them far more easily.
Oral cancer
Smoking also plays a bit part in mouth cancers, the incidence of which is on the rise. The toxic chemicals from the smoke get into the cells in the soft parts of the mouth and change them to make them grow out of control into tumours. And if you drink as well as smoke, it's even worse because the toxins in the smoke get dissolved in the alcohol in your mouth and this makes it even easier for them to pass through the membranes into your cells.
Unkissable
Also, your breath smells terrible (cigarettes and coffee is a particularly nasty breath combo) and your brown stained teeth and tongue can severely limit your chances on the dating scene.
Isn't it about time you stopped? Come to us at Kings Dental Clinic in Hammersmith and we can help with our smoking cessation advice and support. You'll be amazed at how quickly the conditions in your mouth improve, and what's going on in your mouth is an indicator of what's going on in your body.