Our teeth are easily stained by the foods and drinks we consume (coffee, tea and red wine are common culprits), by cigarette, cigar and pipe smoking, and by some medicines and medicated mouthwashes. As we get older, our teeth also often lose their natural sheen.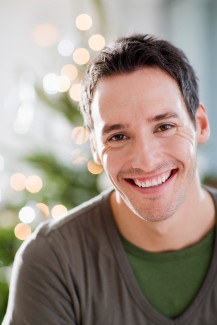 At King's Dental Clinic we have helped many happy patients to remove stains from their teeth. It's an excellent, hassle-free way to boost the appearance of your smile before a special occasion.
Regular visits to the hygienist will help to keep stains at bay. A professional scale and polish helps to remove even stubborn plaque that can discolour the teeth. You should visit the hygienist twice a year for a professional tooth clean.
To give your smile an extra boost, you may be interested in teeth whitening treatment. This is an excellent way to remove even stubborn stains and give your teeth a brighter, whiter appearance. Depending on which option you choose, you could have a dazzling, stain-free smile in just one hour.
At King's Dental Clinic we offer two options for teeth whitening treatment to remove stains: home whitening and power whitening here in the comfort of our practice.
Home teeth whitening
This option uses whitening gel and custom-made whitening trays to gently whiten your teeth over a period of about a fortnight. Your dentist will take impressions of your teeth so that your trays can be made to fit precisely. You need to put a small amount of whitening gel in the trays and wear them overnight or for short periods during the day for approximately two weeks.
Power teeth whitening
Power whitening takes place here in the comfort of our dental practice. All you need to do is sit back and relax while your dentist shields your lips and gums and carefully applies whitening gel to your teeth. A special light is used to activate the gel. This option takes approximately one hour, after which your teeth will be brighter and stain free.