Straighter teeth are healthier teeth. A properly aligned bite and straighter teeth mean that there are not so many gaps for food particles to get trapped in. These trapped food particles can increase the build-up of plaque and bacteria on your teeth, leading to decay and gum disease. When teeth are gappy and crooked, these areas can be problematic to clean, even with a prudent dental hygiene regime. That's why at King's Dental Clinic we always recommend patients consider straightening their teeth.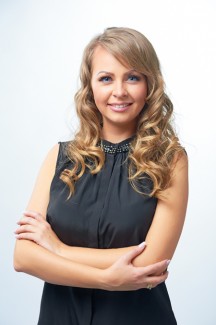 We also know that many adult patients who would like to straighten their teeth are put off by the long treatment times associated with traditional orthodontics, as well as with the thought of having to wear conventional metal braces for any length of time.
Orthodontics has evolved somewhat in recent years. Now, in many cases, it is possible to straighten your teeth both quickly and discreetly, with the help of fast orthodontics.
One of the most popular fast orthodontic options at our Southwark and Hammersmith dental practices is Six Month Smiles.
Six Month Smiles are a thoroughly modern type of brace that can be used to correct a wide range of mild to moderate cosmetic orthodontic problems. They are renowned for their quick treatment times – six months is the average, in some cases your treatment may be complete sooner. Six Month Smiles work so quickly because they only focus on the front six to eight teeth – those that are visible when you smile.
They work in a similar way to traditional braces, using wires and brackets to move your teeth gently into a more desirable position. However, they have another advantage over traditional braces: the brackets are clear and the wires are tooth-coloured, which means they blend in with your teeth and will not be immediately obvious.
To find out more about how Six Month Smiles can help you, please get in touch with us today.