Many people are more than a bit scared at the thought of root canal therapy. Maybe it's because it is a treatment which is only required when you are already in pain from an infected or diseased tooth. Whether the infection came from decay or a trauma, it's often very painful.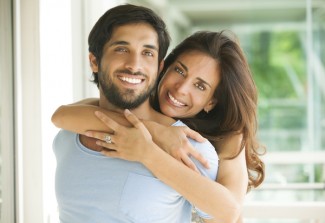 Here at Kings Dental Clinic in Hammersmith, root canal therapy is carried out using the latest techniques, equipment and materials.
We use a specialist endodontic microscope to diagnose the infection, and also to aid its treatment. Endodontics is the branch of dentistry concerned with root canal therapy.
Treating the infection involves cleaning out the infected pulp from the roots of the tooth. We achieve success rates of higher than 95% for our root canal therapy.
The complexity of each case depends on which tooth is infected. Front teeth have only one root, whereas back teeth can have two or three, increasing the length of treatment and its complexity. This may mean that you will need more than one appointment to complete the treatment. If that is the case, you will be fitted with a temporary crown or filling to protect the tooth between appointments.
After the treatment is complete, we like to fit your tooth with a crown; this covers the work, protecting it, and it also strengthens the tooth.
All our root canal therapy work is carried out by one of our dentists who has a Masters degree in endodontics from a world leading dental hospital.
We carry out root canal therapy under local anaesthetic to reduce pain and discomfort to a minimum. However, we know that it is not uncommon for patients to be anxious about vising the dentist, and that is why our practice is dental phobia certified. Our principal dentist has been helping anxious patients by using relaxation sedation for more than 15 years. This uses a mixture of nitrous oxide and oxygen, which we call happy air, to relax you to the point that you will still be conscious but unaware of the treatment. You will be comfortable throughout the treatment and still able to follow any instructions the dentist gives you.