What do you see whenever you look at a picture of a movie star? Unless, it's Shrek or Jaws, you see a human being with a wonderful set of teeth that line up harmoniously to create a smile that the rest of humanity can only dream of. Or at least, that's how it used to be.
But cosmetic dentistry in Hammersmith with us at Kings Dental Clinic is every bit as good as anything you will find in the movies. You can be your own movie star as far as your smile is concerned.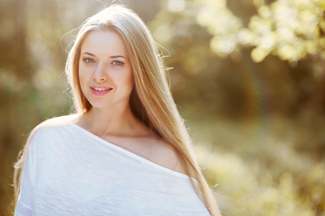 At Kings Dental Clinic, we have a wide range of cosmetic dentistry treatments. You can have treatments as and when you feel the need, or you can go for a full smile makeover, which involves an in-depth consultation and assessment of your teeth, gums, lips and face so that we can create a smile that brings out all your natural fabulousness.
We can even get you ready for really important occasions when you will be making memories to last a lifetime and preserving them in photos and videos.
Wedding day smile packages
Getting ready for a wedding can take months and months, and so can getting a great smile. So, if you are going to be in a wedding party, whether you will be the bride, the groom, a bridesmaid, best man, usher or parent, it's a good idea to schedule in time to get your smile wedding-ready as well as your wardrobe.
We offer a range of packages so that you can pick the one that best suits your dental needs and suits the role you need to fulfil on the big day.
Our silver package gives you a great polish and home-whitening kit.
Our gold package offers the above plus facial rejuvenation.
Our platinum package includes a full smile makeover and our diamond package even has dental implants and endodontic treatment in it.
Take a look at our smile packages on the cosmetic dentistry pages. The prices are there too and you will find that there are discounts when bride and groom both have treatments, and even bigger discounts when more members of the wedding party come along too.