There's nothing more frustrating than having to rely on something that never quite works properly: that smart TV that pixelates every time you get to the dramatic point in the latest must-watch TV series, a satnav that takes you on unnecessary detours when you're in a hurry and false teeth that don't have the power to chew like your natural teeth did.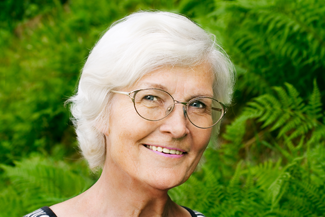 At Kings Dental Clinic, while we can't help you with your satnav or your TV, we can replace dentures or bridges with dental implants, and we can probably do so even if you have previously been rejected for treatment because your jawbone has degenerated.
What's so great about dental implants?
Dental implants are far more stable than dentures because they are fixed directly into your jawbone. The implant post, which is made of titanium, fuses with your bone, and becomes anchored so securely that you will be able to eat whatever you like again. Anyone who has had their diet restricted to soft foods because it's all their false teeth can cope with will be delighted by this news.
You do need to have a jawbone that can grow new cells over the implant to bond with it, and, in the past, this was the main reason people were turned down for treatment. It may be that they had been without teeth for so long that the bone had shrunk away. Or perhaps they were a smoker or had uncontrolled type 2  diabetes. These days, we can often solve these issues. Smokers must stop smoking before they can be treated. Diabetics need to get their disease under control with a low carb diet and plenty of exercise.
We can then rebuild the jawbone with a bone graft, where we put extra bone material into the jaw and leave it for some weeks to bond with the existing bone. We can put it into either jaw. If your upper jaw is the issue, we can instead use extra-long implants that anchor through the jaw and into the dense cheekbones above.
These treatments do add time to the overall implant journey, but most patients are happy to do so because the benefits of implants are so desirable.