When you think about visiting the dentist, what is your immediate reaction? Do you feel like it's a necessary chore? Or do you have a level of anxiety? If it's the latter, you are not alone. There are many patients who feel concern over visiting the dentist. Of these, a number experience dental phobia, which can be debilitating and can spill over into other areas of life. At Kings Dental Clinic Hammersmith, dental phobia is something we help patients with regularly.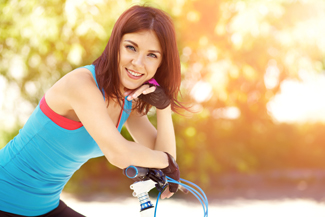 How can dental phobia affect your life?
People who suffer from dental phobia generally avoid the dentist. This avoidance behaviour can mean that they restrict their life experiences so that they do not do anything that has a chance of affecting their teeth. Some people experience a fear of anything going in or near their mouth due to associations with dental treatment.
Often, someone with dental phobia is eventually forced to go to the dentist due to a problem with their teeth. This happens quite frequently because they don't have a long-term relationship with a dentist who is monitoring their oral health and stopping any problems getting to an advanced stage. When they eventually have to go, it is a very difficult experience for them that can be accompanied by any number of symptoms including sweating, panic attacks, shortness of breath, high blood pressure and so on.
How can we help?
At Kings Dental Clinic, we encourage you to act now if you have dental phobia. We can support you during a visit to the dentist. It is easier if you can face the issue without additional dental issues getting in the way. We do what we can to adapt the environment at our practice to make you more comfortable. We have an open dialogue with you, so we can understand your needs and give you the information you need to feel in control. You may also be able to take advantage of extra sedation methods for some procedures. Once you start having easier experiences at the dentist, you may find that you are able to get past your fear completely. Visiting the dentist can then become an empowering situation for you.