Feeling good about your appearance means more than just being confident about your smile. That's why at King's Dental Clinic in Hammersmith, we offer a range of facial aesthetics treatments to help combat the lines and wrinkles that appear as we get older. These treatments are quick, non-surgical and safe.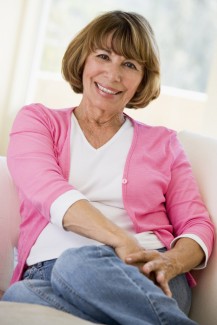 What causes premature ageing of the skin?
Many factors are involved in premature skin ageing. These include:
* Excessive exposure to the sun.
Spending a lot of time in the sun without using protection leads to wrinkles and thinner skin, and can also damage the vital skin proteins elastin and collagen. This is usually most noticeable on the face and hands, which are usually exposed to the sun more than the rest of the body.
* Not drinking enough water.
Good hydration is important for your skin. If you don't drink enough water and become dehydrated, this can show on the skin of your face.
* Dietary factors.
Not eating a balanced diet and drinking too much alcohol or coffee (which have dehydrating effects) and affect the appearance of your skin.
* Smoking.
As well as being generally bad for you, smoking prevents oxygen from entering the skin cells, and is a common cause of lines around the mouth – known as "smoker's lines" – thanks to repeat inhalation.
Treatment options
Facial aesthetics treatment helps to combat the signs of premature ageing safely and without the need for surgery. Our practitioners are experienced and fully qualified to deliver facial aesthetics treatments. Dental professionals also have the added advantage of expert knowledge of facial anatomy and structure, meaning they can deliver just the right amount of treatment for a natural-looking result.
At King's Dental Clinic Hammersmith we offer:
Botulinum Toxin
Dermal Fillers
Thread Lift
Platelet Rich Plasma Therapy
Mesotherapy
Whitebox treatment
The best treatment will depend on your individual wants, needs and circumstances. Your first step should be to book a facial aesthetics consultation with our experienced practitioner, who will establish your needs and draw up a customised treatment plan.