Dental implants are an increasingly popular way to replace missing teeth. They are the only permanent tooth replacement option and, thanks to advances in technology and techniques, more patients than ever before are now suitable for treatment with dental implants.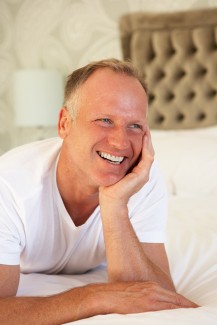 If you are interested in treatment with dental implants, your first step should be to book a consultation with an experienced implant dentist at our Hammersmith or Southwark dental practices. Your dentist will carefully examine you to assess your suitability for implants.
As previously mentioned, most patients with missing or failing teeth are now suitable for implant treatment, so it's worth booking a consultation even if your dentist has previously told you implants are not for you. Smoking can affect the chances of your implants' success, so you should consider using our smoking cessation service if you are a smoker interested in dental implants.
Patients who have been wearing unsecured dentures for several years may have experienced some bone loss, a common side-effect of losing your teeth. While this was previously a barrier to getting dental implants, at King's Dental Clinic we are able to offer bone augmentation and sinus lift treatments, which help to regenerate your bone enough to provide a secure base for implants.
Implants are usually placed under local anaesthetic, although we are able to offer treatment under relaxation sedation for nervous patients. Your dentist will carefully plan the position of your implants to carefully avoid any nerves or other structures. Implant placement is a minor surgical procedure and any post-operative discomfort is usually manageable with over-the-counter painkillers.
Sometimes it is possible to place your new teeth at the same time as your implants, while in other cases you will need a healing period of a couple of months for your implants to integrate with your jaw bone. If this is the case you may have temporary restorations fitted for the duration of the healing period, so you'll never be without teeth.