Meet the Team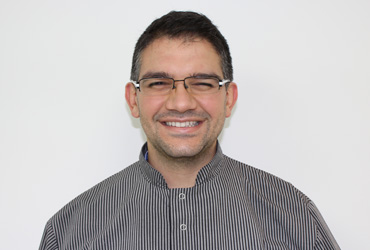 Dr Nabil Al-Bayaa
BDS, MJDF RCS (Eng), Statutory Exam 2008
MSc in Prosthetic Dentistry (Lond)
Associate Dentist – General & Prosthodontics
GDC No. 171052
Dr Nabil received his Bachelor of Dental Surgery degree in 2003 with a number of awards and achievements. He worked as a senior resident dentist for a year, developing his organisational and leadership skills, before moving into general practice. Here he developed excellent interpersonal and patient management skills.

He is continually updating his knowledge, achieving a Diploma of Membership of the Joint Dental Faculties of the Royal College of Surgeons in England in 2010. He undertook post-graduate training at Guy's Hospital and gained a Masters in Prosthetic Dentistry from King's College London, University of London, in 2006, before working as a clinical teacher at Guy's.
Dr Nabil continues to keep abreast of the latest dental techniques through professional journals and publications, as well as continuing dental education courses. He is a certified provider of Six Month Smiles and the Inman Aligner discreet orthodontics systems.