Meet the Team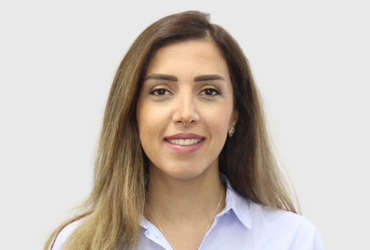 Dr Farah Majid
Associate Dentist
Statutory Exam 2013, BDS Baghdad 2005
General
GDC No. 249524
Dr Farah Majid is one of our Associate Dentists. She qualified as a dental surgeon in 2005, and after one year of vocational dental training in all specialities of dentistry at a specialised dental centre, Farah then joined private and NHS practices and gained further experience in general dentistry for adults and children. Farah worked as a dental surgeon at a reputable specialised dentistry centre in Riyadh from 2007-2012 where she has gained excellent experience particularly in restorative dentistry including endodontics.
She now practices general dentistry in the private and NHS sector including cosmetic fillings, extractions, dentures, crowns, root canals and teeth whitening.
Farah is known to be a caring dentist with a scientific approach towards diagnosis and planning and is popular among her colleagues and patients.