Meet the Team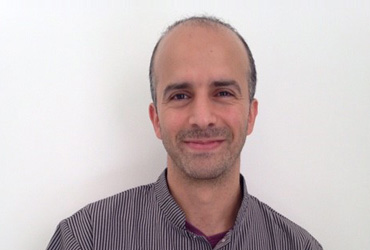 Dr Ahmed Joodallah
Bachelor in Dental Surgery (Hons) Barts and The London School of Medicine and Dentistry July 2013
Masters in Pharmacy 2002 (Kings College London)
Associate Dentist
General Dentistry
GDC No. 244974
Ahmed is a very talented dentist who has been part of our team at the Camberwell branch since 2014. Ahmed graduated with an honours from the world-renowned Barts and the London School of Medicine and Dentistry, which currently holds first place nationally for universities teaching dentistry.
Ahmed has a strong interest in cosmetic dentistry, including veneers, crowns and bridgework. He utilises gold standard techniques to provide the best results for every patient, helping them to achieve the aesthetically-pleasing smile they deserve.
He is also a very caring, empathic dentist, who treats all patients as individuals and always puts their needs first, ensuring they leave happy.
Ahmed also holds an MSc degree in Pharmacy from King's College London. He has several years of experience as a pharmacist, giving him a valuable knowledge in the use of medicines, their interactions and side effects.
He is soon to further his training in short-term orthodontic appliances.