One's smile is one of the first things we notice about a person's appearance. People with a big, bright smile are naturally magnetic and personable. Unfortunately, if you have broken, cracked, or missing teeth, you might be unwilling to smile. Luckily, cosmetic dentistry can help you restore and transform your smile with dental crowns.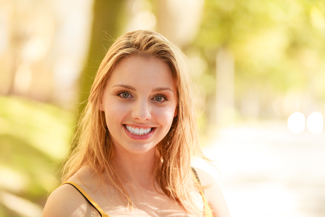 At Kings Dental Clinic, we use dental crowns to preserve and protect your teeth while restoring the appearance of your smile. Dental crowns are strong and durable and, in most cases, they look just like natural teeth. There are a number of materials that may be used for the creation of dental crowns: porcelain, ceramic, stainless steel, and resin. Your dentist will be the one to determine which type is best for your specific issue, though porcelain crowns are the most common since they combine maximum function and aesthetics.
What to expect
A dental crown installation will usually require two separate visits to the dentist. On your first visit, your dentist will examine the affected tooth and determine whether or not it can support a crown. If your tooth can support a crown, they will start filing it down to prepare it. If your tooth is significantly damaged, your dentist may need to add a filling as well. Crowns function like caps over the teeth, therefore it is really important that the tooth is prepared in the right shape. Once the preparation is completed, your dentist will take an impression and send it to the dental lab, where your permanent crown will be made. You will also be fitted in with a temporary crown until you receive your final crown.
When your permanent crown is ready, you will visit the dentist for the last part of the process. They will remove the temporary crown and position and secure the new one on your tooth with a special kind of adhesive. It will take some time for you to adjust to this new fixture, but eventually, you will get used to the permanent crown. Over time, your dental crown should look, function, and feel just like the rest of your teeth.